When you are staffing for your Company the last thing you worry about is what is happening to all the records and data that gets accumulated.  The job boards only mention reaching candidates, and many of the more advanced boards give you a dashboard to track applicants.  The reality of the relationship is much different, you end up paying to help gather data for the job board, and staff your competitors.
Each time you purchase an ad on a job board the money is used to market to job seekers, and motivate them to surf all the jobs available (not just yours).  It is a cooperative model, that assumes you will get a fair share of the job seekers that find their way through the postings.  This shared advertising is good for all parties.  Less cost to reach more people.
That is not where the relationship stops, and here is where you start working for the Job Board.  Every time a person applies both you and the Job Boards are gathering the applicant's information.  While you are trying to connect with the candidate, the Job Board is offering them other positions.
Your well crafted ad and offer are leveraged to help get candidates for your under-performing competitors.  Most jobs are bought as pay per click.  In order to boost revenue, jobs that aren't being clicked need to be promoted around more successful ads.  The more you spend to compete, the more job seekers pointed elsewhere.
The goal of the Job Board is not to generate hired candidates.  They are paid to motivate people to click ads.  Once a person clicks the next thing the Board wants is for them to click another employment ad.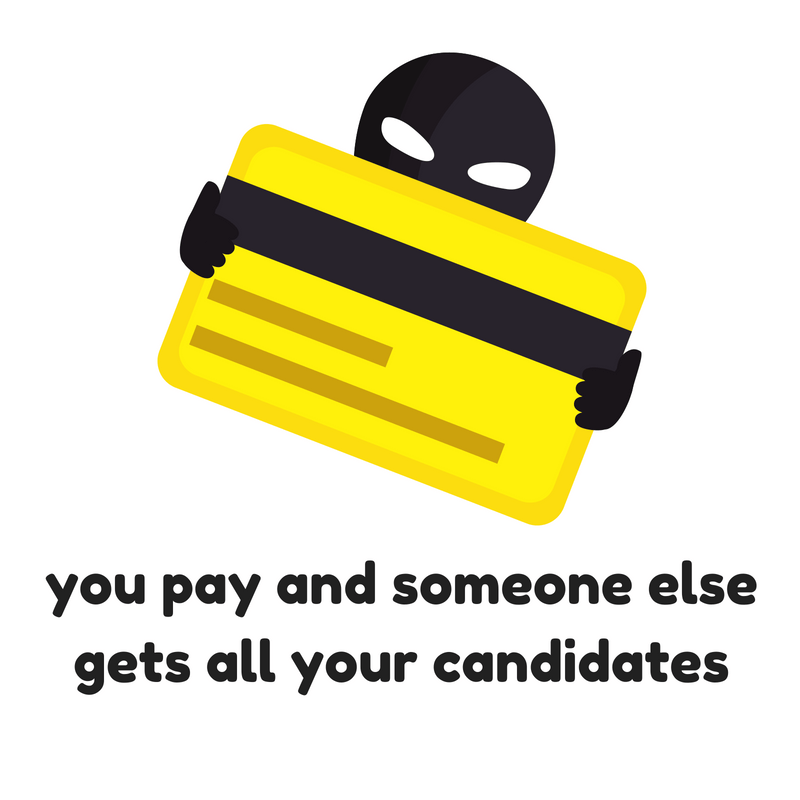 Many online employment resources have added integrated ATS (applicant tracking system).  This is a more recent trend, and is being promoted as an additional free feature.  A way to save money, by avoiding the expense of a 3rd party system.
Utilizing an ATS is a must for staffing.  It is necessary for all the same reasons your Company uses a CRM to organize communication with clients.  The problem with using the one that is housed in a job board is that you do not own any of the data or relationship.  It is a tool for the site to generate more revenue in clicks.
Each time you communicate through the employment site, or gather info like an updated resume, the job board uses it.  Tags are added on the communication to invite the applicant to apply elsewhere, and the updated resume is shared with competitors that are trying to hire the same person you are.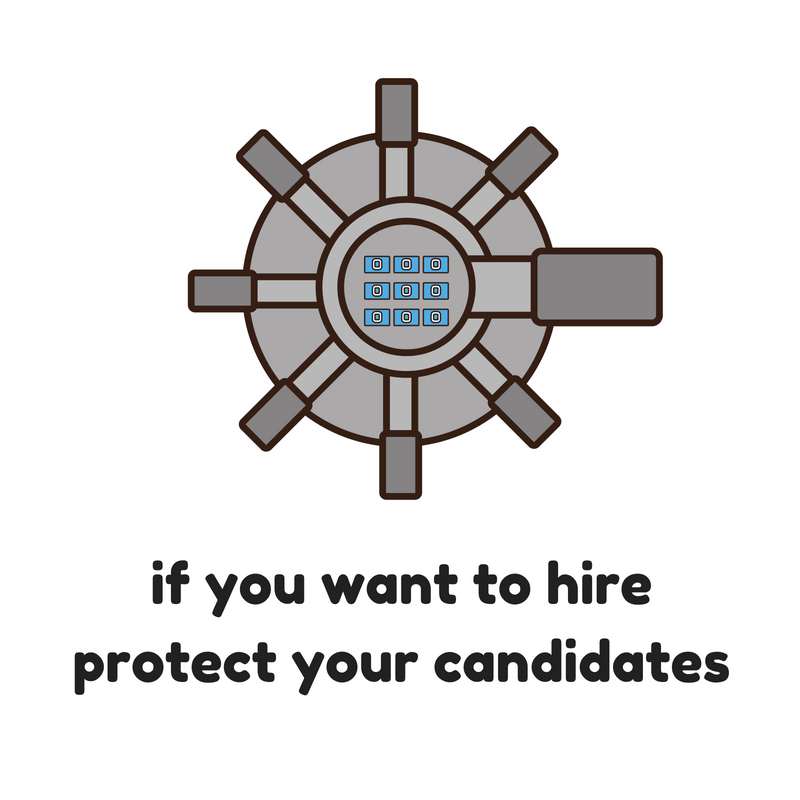 The system is rigged so you cannot avoid sharing candidates.  Every employment site uses the same model.  What you need to do is limit your exposure.  Close the loop, and get the candidate to sever the ties with the job board as soon as possible.
Here is a quick protection plan:
Use an ATS outside the Job Board to post jobs and retain candidates.  When you gather data it should be yours, not the Job Board's.
Invite applicants to your career site once they apply.  Now your own additional positions are being offered, instead of someone else's.
Only communicate through your own ATS to candidates, and stop having your email used to pull candidates away.
Post jobs through an ATS that gets you organic ads, so you are not paying to promote your competitors.
Conduct a phone interview as fast as convenient for the applicant.  Separate from the electronic ad noise.
Get a written guarantee from any outside staffing company you use that they will never share your candidates with other clients.
If you want to get the most out of your staffing efforts, just ask us for some advice.  We spend every minute of every day helping our clients maximize their share of the employment market.  We can help you with that!