Attracting job seekers, retaining talent, and motivating clients to connect with new employees is the largest challenge facing companies today.  Employers now have to differentiate themselves in a digital employment space that puts thousands of job ads at a job seekers fingertips.  In a sea of employment ads it is your message and brand that motivates people to consider a career with your company.
Most companies have a great story to tell, but lack a cohesive format to showcase themselves to job seekers.  We take all the best parts of your business and broadcast them out to potential new hires, motivating more people to apply to your job ads.  Check out our video, and see why job seekers choose our clients' jobs.
Recruitment HQ is staffed with Hiring Brand Ambassadors that interview prospective new employees.  We screen based on your specifications, making sure you only spend time dealing with candidates that are qualified for your job.  No need to spend time sorting resumes, calling applicants, or responding to interview requests.  You spend time making profit, we worry about culling the group down to the right level.
Candidates love dealing with us, because they get immediate response from a warm and caring person.  We boost your reputation in the community, while making the hiring process faster and smoother.  The people that apply to your jobs are more than a candidate, they are potential future customers.  That is why we care so much about the job seekers that don't win the position.  Our average client receives 240 applications per month, or 2,980 candidates per year.  Even if they hire 50 new employees, that leaves 2,930 future customers to earn.
There is a difference between saying you want to make people happy, and proving it.  Understanding the market potential for all the job seekers that find a new job somewhere else we set out to measure how our process effects the applicants view of our clients.  Each candidate, most that did not earn a position, are asked to complete an anonymous survey about how our process effects their desire to do business with our client.  The results have been better than we ever could have imagined!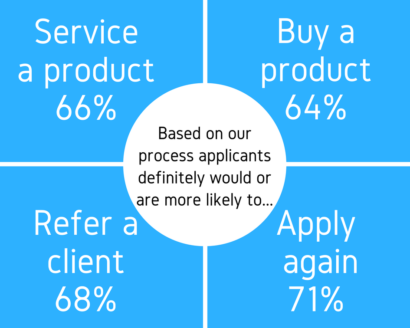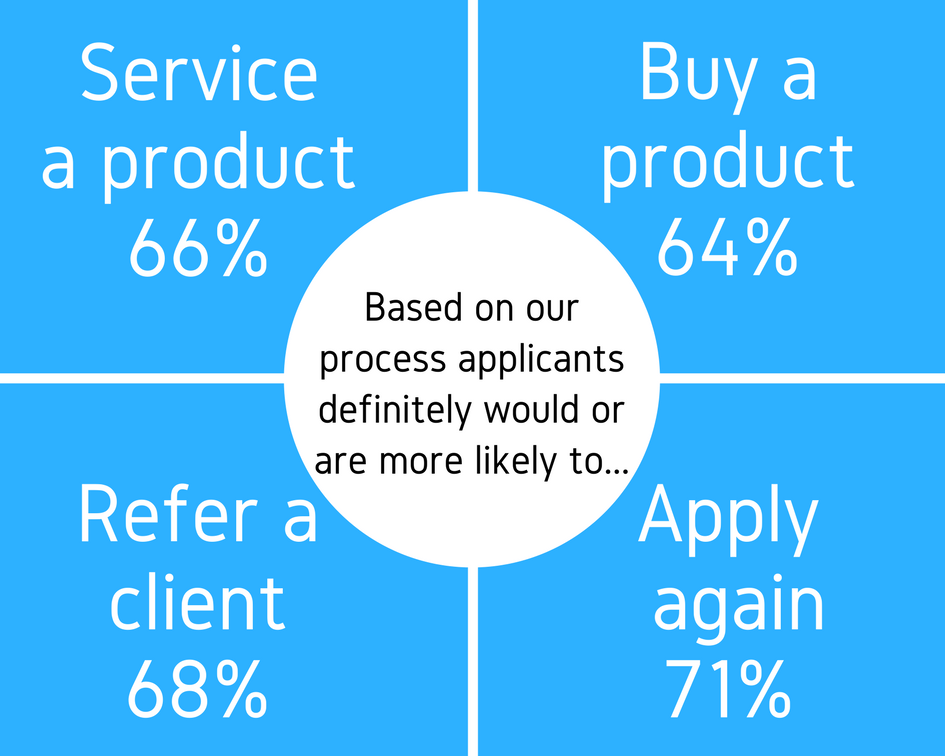 TAKE THE NEXT STEP
Learn about our products and pricing
Retaining new employees is all about getting them engaged with your client base.  We can do this for your sales representatives.  Our Sales Groupie email marketing takes your brand and uses it to generate leads to your new sales reps.  Give us a list of past clients that no longer visit your company, and we brand your new hires to motivate past clients through the door.  If you are tired of losing the people you hire, it is time to let us give them and your clients the brand treatment.
Coming soon we are going to introduce the all new SalesGroupie.com.  Your new sales rep will be able to have their own individual page specifically built to prospect and network.  We will help your salespeople gain Groupies, customers that love salespeople.